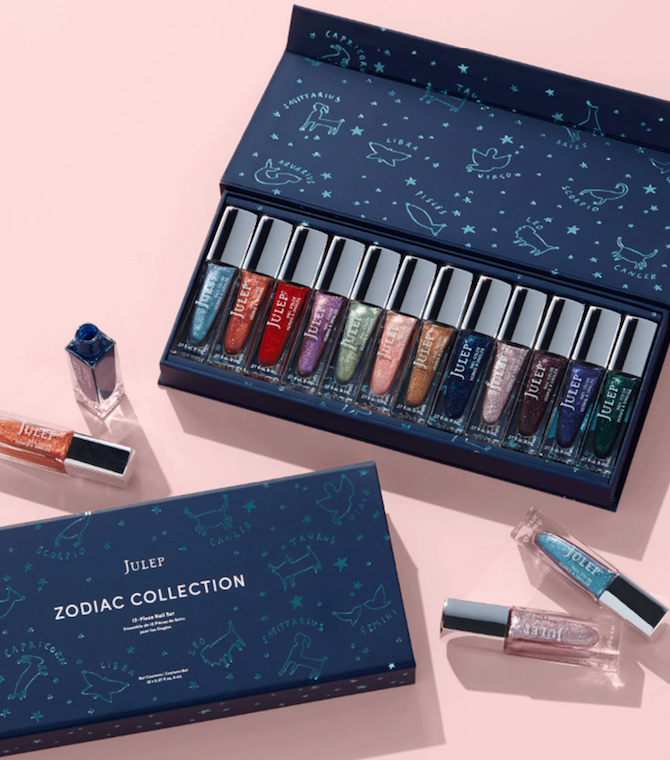 Passionate about the arts, culture, entertainment, fashion and beauty, Kimberly has a talent for translating the esoteric philosophy of astrological archetypes into creative concepts - and content - for brands and publishers.

Clients include Betsey Johnson, Charlotte Tilbury, Enamel Diction, eSalon, HYPEBAE, Julep, Lauren Brook Cosmetics, Monica Vinader, Pure Sun Farms, Seventeen Magazine, Spotify, St Sillage and YouCam Apps.

Here's a closer look at some of these projects.
PerfectCorp | YouCam App – Makeup Looks, Horoscopes & Guides...
Kimberly worked with the team at PerfectCorp, informing their team of developers each month with a beauty look and make-up style designed for the zodiac sign in the spotlight, allowing users to try on the makeup look using the apps augmented facial recognition feature.


"YouCam Makeup's most popular feature ever is it's monthly horoscope makeup looks, garnering over 10 million try-ons every month.We enlisted the help of astrologer, Kimberly Peta Dewhirst, to help create daily beauty horoscopes, predictions providing astrology fans with beauty-related tips specific for their star sign, like their lucky lipstick color or the best fashion styles of the day."
Lindsay Colameo, beauty editor at Perfect Corp.
Between 2016 and 2020 she was also soley responsible for producing the daily and monthly horoscope content for PerfectCorp's YouCam App, geared towards a young, female demographic and read by global audiences (predominantly the US, UK, Australia and Canada). Forecasts were translated into German, Chinese, Brazilian, Portuguese, Japanese and Korean, and were a key element in providing users with fresh content on the app interface.
As part of their Color Mastery content strategy, hair color company eSalon engaged Kimberly to help develop a horoscope experience for clients, offering a color-centric forecast, astrology guide and tips. For the past two years this Horoscope Campaign has become a mainstay of the beauty brands color inspiration for global audiences.
Julep – Zodiac Collection
For the US beauty brand Julep, Kimberly helped guide and inform the team on their Zodiac Collection colour choices, helping create a range of twelve astrological nail polishes by star sign, with a follow up collection thanks to the popularity of the initial set.

Delivering research, style manuals, inspiration and nail colour selection, plus yearly horoscopes, style guides, social media content and Facebook Live interaction and engagement for launch, the astrological themed product was very successful in part thanks to Kimberly's input.
Monica Vinader – In-Store Materials
Working with British luxury jewellery brand Monica Vinader, Kimberly crafted pamphlets to suppliment in-store customer experiences during the launch of thier 2019 collaboration with Caroline Issa. These were used in both Singapore and Hong Kong retail outlets for guests to takeaway.
If you have a project you'd like to discuss, or would like further information on these projects and services available, please get in touch via [email protected].